This year marked the 75th Anniversary of D-Day, the most momentous combined forces invasion in all of recorded history. On June 6 1944, hundreds of thousands of soldiers and naval personnel of the Allied forces begun the liberation of Europe from Nazi occupation, with the Normandy landings. On that day over 4400 allies gave their lives for this noble cause. A sacrifice that we will remember for many years to come.

To commemorate this significant occasion we held what was the most ambitious show in the history of "The Overlord Show", with new features such as the addition of a second arena, daytime singer on Saturday and Sunday, and our daily battle reenactment simulating aspects of the Normandy landings. We were blessed with good weather throughout the weekend and our visitor numbers far exceeded expectations to the point that we actually ran out of our show programmes which boasted a whopping 12 sides this year.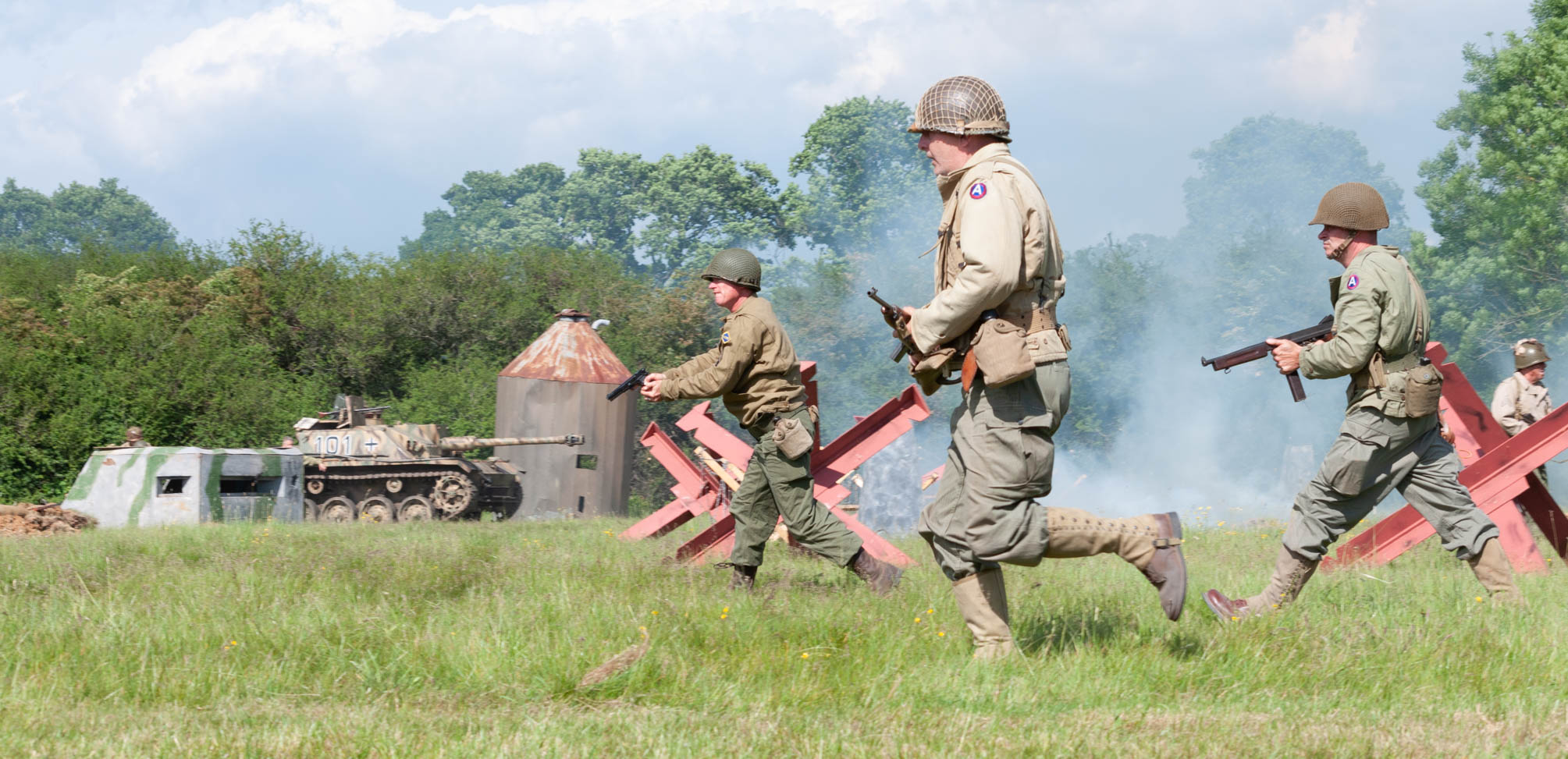 With this, we would like to thank the many members of public who attended the show this year. We are always looking to improve the show and the only way we can effectively do this is your feedback. As an incentive for this, we are running a prize draw to provide a free family ticket for one day for next years show, to one of the participants who complete the survey and provide an email address. This feedback is extremely helpful in telling us what we are doing well, where we can improve and what the public want to see next year. To complete the survey, please visiting the following link.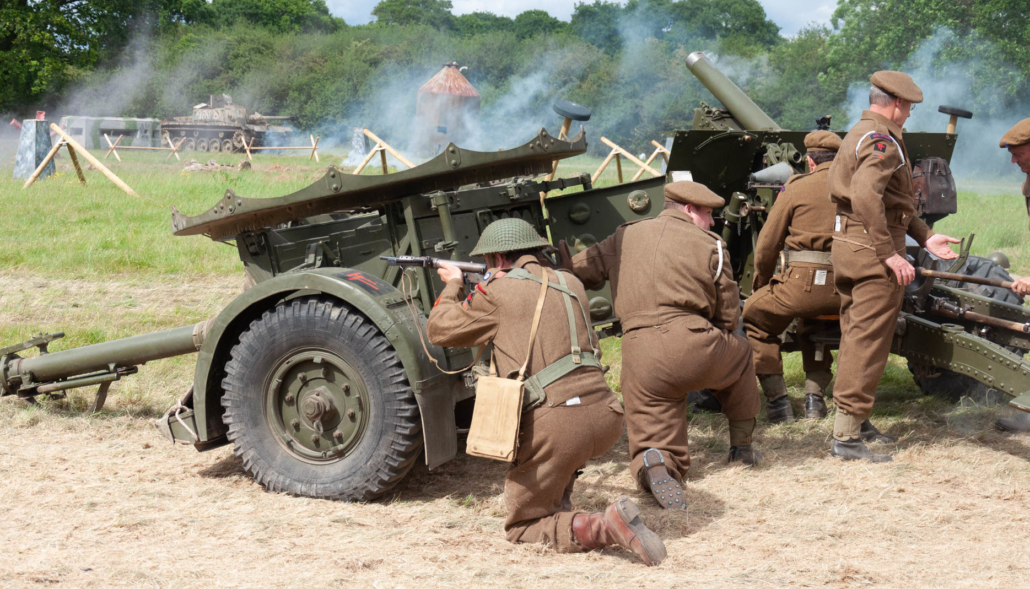 Of course, the show would not be what it is without the continued support of our exhibitors. We are extremely grateful to have the attendance of so many vehicle exhibitors, reenactment and living history groups, and traders. It goes without saying that without you, we would not have a show at all. In a similar light, we endeavour to make your experience from applications process right through to the show itself, the best possible, and the only way we can evaluate how we're doing if by asking you. All vehicle exhibitors (who made applications), and reenactment group coordinators should have received an email with a link to the respective surveys. As much as we love to hear how great you think we're doing, we especially want to hear on where we can improve and what we can do to make your experience better. All we ask is you're as specific as possible in your responses and to offer solutions to perceived issues – telling us to make something "better" is difficult if we don't know how something needs to be changed.
If you didn't receive an email with the vehicle exhibitors survey, please get in contact via the contact page providing your Name, and Vehicle information and we can send you a custom link to the vehicles survey. Individual members of reenactment groups can give their own feedback using this survey link.
There is no survey for traders. Traders can send their feedback via the contact page.
There are many others involved in the show which also deserve our thanks. These are the cadets of TS Active (for assisting with the car park), the TS Alacrity marching band, Portsmouth Division RMVCC Drill display team, and RMVCC and RNVCC field gun teams for their respective arena displays.

Debbie C for providing performances during the day on Saturday and Sunday, including an impromptu A capella performance when we weren't able to get the PA system working for her on Saturday.
The Simpsons Duo, Company B UK, and Debbie C for their evening performances in the beer tent.
Portsmouth Gun Centre for assistance with procurement of ammo for the battle, and Tex and his team for supplying the pyrotechnics.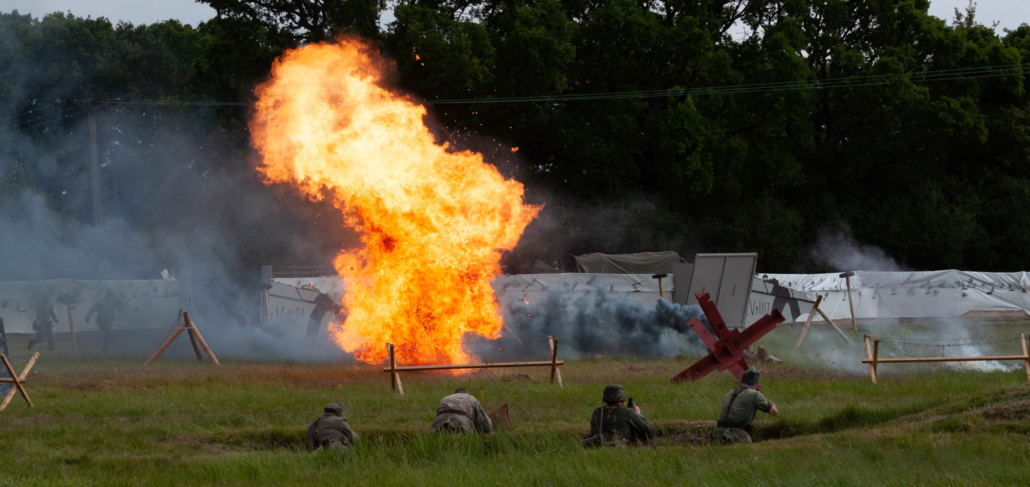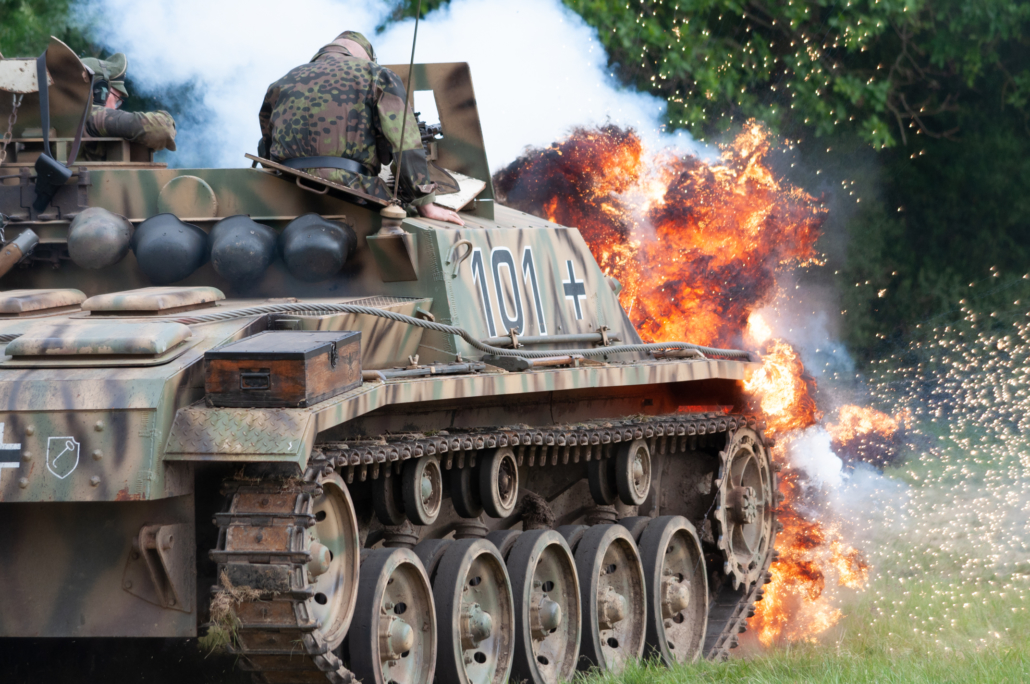 Our sponsors Chappell's of Stubbington, RMS Waste Disposal, Evesons Fuels, and Somerville Stone.
Synergy Security who went above and beyond, providing security cover for the show, and even helping with taking payments on the gate when we had issues with our card machine.
Abbas Cabins for providing and maintaining our toilets to an excellent standard.
Dan Major and his team for providing first aid cover throughout the weekend.
Finally, all the members of Solent Overlord Executive Military Collectors Club and friends of the club who gave up their time to plan this year's show and those on the ground assisting with the operation of the show throughout the weekend.
There are bound to be someone that I've forgotten, there are so many people involved, it gets difficult to remember you all.
In any case, we hope to see you next year.
Information regarding next years show will be provided in the coming weeks, however, expect the show in the same location next spring bank holiday.